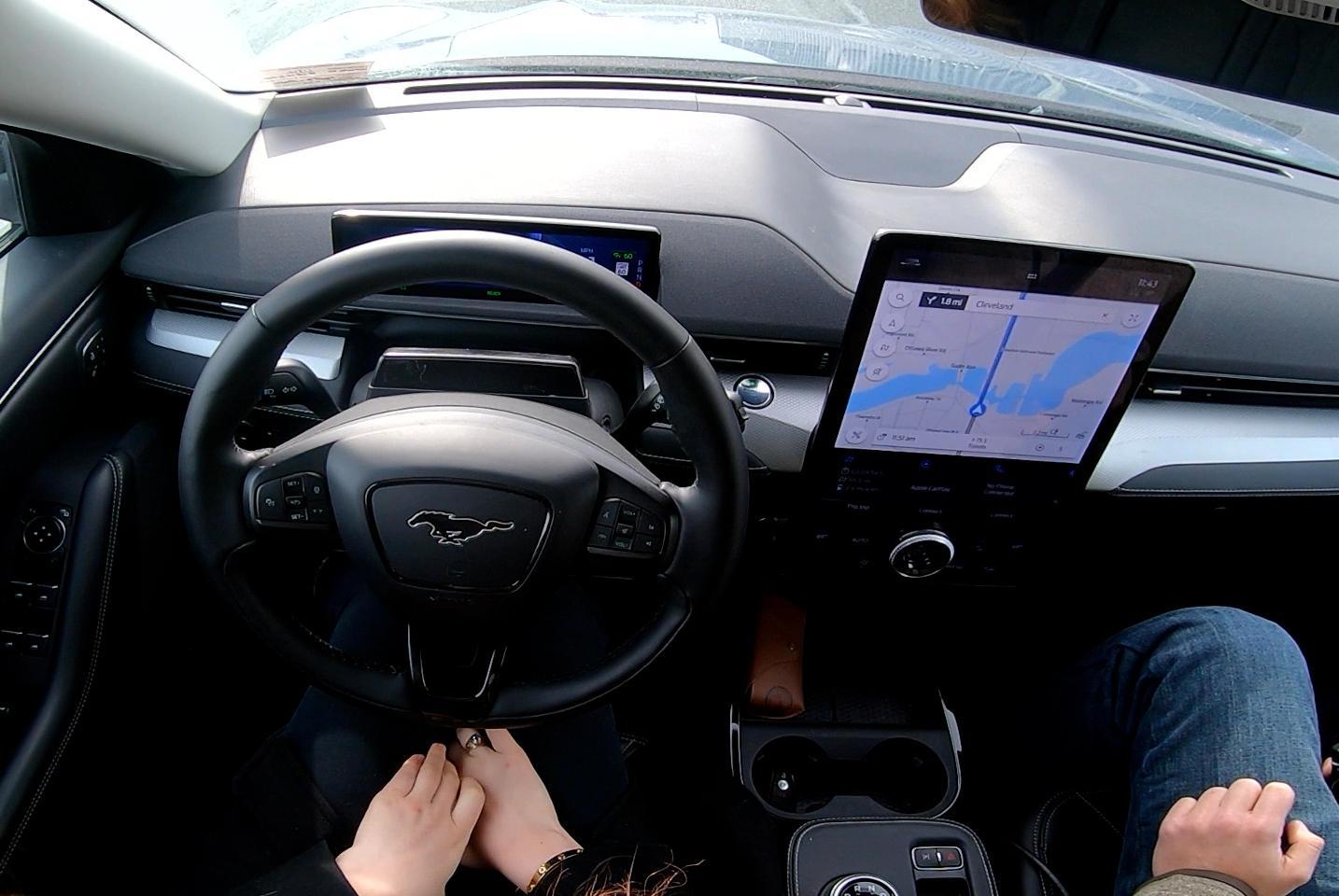 Imagine driving down the highway, looking distractedly (but attentively) ahead of you, without even holding the wheel. This will be possible, and even very realistic, in the next few weeks. But you'll need a Ford F-150 or a Mustang Mach E to do it.
The system is called Blue Cruise, and it's Ford's latest innovation to make driving easier. In a few words, the system is simple: on the highway, the car will drive itself.
A complex system
Honestly, though, it's a little more complex than that. First, the highway you're driving on has to be on the bank of listed roads. Ford and its engineers conducted the largest "road trip" to date, called the Mother of All Road Trip. They drove more than 177,000 kilometres, spread over 37 states and 5 Canadian provinces. They recorded the details of all these highways carefully.
A different display in the navigation system screen will warn you if you are on an eligible road.
Second, your vehicle must be equipped with the Blue Cruise system. This requires some hardware (it works with cameras and radar) and some software investment. For now, only the 2021 F-150 and the Mach E Mustang can offer it. But other vehicles will soon be eligible as well.
Third, and most importantly, you still have to look at the road. A camera points at you and makes sure you don't turn away for too long. Because even though the Blue Cruise is autonomous, it still requires some attention for safety reasons.
For now, only driving on planned highways is available. As the months go by, other routes will be added, of course. As well as certain functions, such as the ability to pass a vehicle only by activating the turn signal. However, this is still under study.
An autonomous Ford is definitely coming soon. And if you have a 100% electric Ford F-150 or Mach E, it's almost tomorrow. Stop by Lincoln Heights Ford to see how we can help you take advantage of this new technology.